Novice Rider - 1.5 HOURS: $180
Basic Handling (BHST)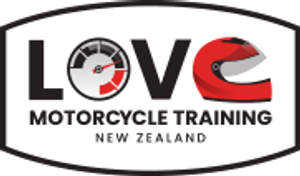 To attend this course, you should have recent experience of riding a manual geared two-wheeled motorcycle fitted with a clutch and be competent in the following: starting and moving off, changing up and down gears, turning left and right, and braking to a stop.
If this describes your ability then this package is for you; comprising of one hour's motorcycle familiarisation and training, followed by the test itself.
If you do not have the above mentioned skills, then please view the NEW RIDER course page.
What is Included:
The very best quality training and instruction delivered by an expert NZTA approved instructor.
We provide the 125cc motorcycle, and can provide a helmet, jacket and gloves if you have not yet purchased them.
After the course:
Upon successful completion of the course and test, you will be issued with a Basic Handling Certificate.
You will then need to sit your Motorcycle Theory Test at an NZTA Licensing Agent and have your photograph taken and your eyesight checked, before you can be issued with your new Motorcycle Learner Licence.
View the NZTA video which shows how the Basic Handling Skills Test works.
Check for and book upcoming Novice Rider courses by browsing our CALENDAR or CONTACT US for more information.